DAY -1 JAIPUR :
Arrival transfer from airport to hotel. Jaipur - The capital of the state of Rajasthan is popularly known as the 'pink city' as the buildin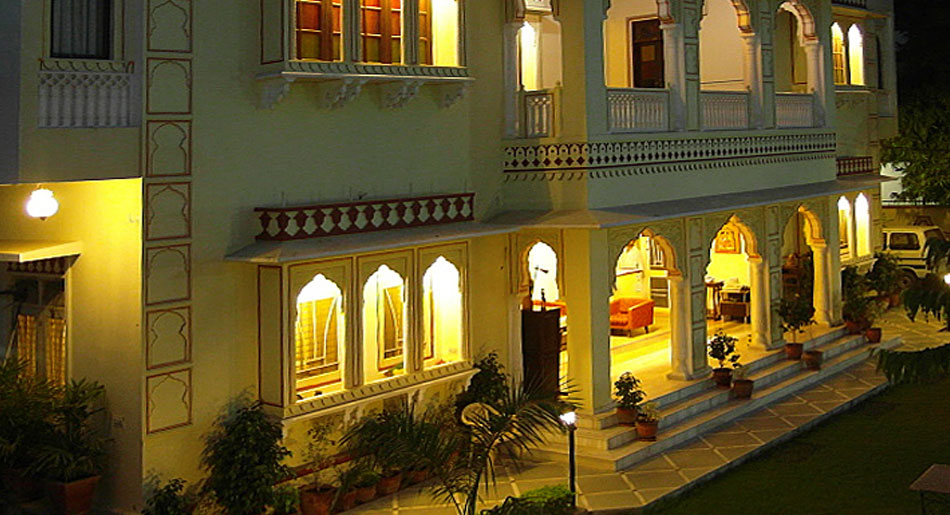 gs in its old, walled city are all constructed in pink-colored sandstone. Jaipur owes its name, its foundation and its careful planning to the great warrior-astronomer Maharaja Jai Singh II (1699-1744). He laid out the city with its surrounding walls and six rectangular blocks by principles of town planning set out in an ancient Hindu treatise on architecture. In 1728 he constructed the remarkable observatory, which is still one of Jaipur's central attractions. It is worthwhile spending any leisure time wandering through the bazaars. Jaipur is well known for its beautiful carpets, enamelled ornaments, precious and semi-precious stones, brass ornaments and many other arts and crafts.
Overnight stay at Hotel.
DAY02JAIPUR:
This morning you will drive 11kms in the outskirts of the city to visit Amber Fort, the ancient capital of the State until 1728. Visit the Hall of Victory or Jai Mahal and Jagmandir. You can have the unique experience of travelling on elephant back to and from the top of the hill on which the fort is situated. Rest of the day is free to explore the colorful town independently.
In the afternoon visit the Observatory, the Palace of Winds and the City Palace and Museum. The museum has an interesting textile section, which contains dresses and costumes of the former Maharajas and Maharanis of Jaipur.
Return to the Hotel.
DAY 03 JAIPUR – PUSHKAR - JODHPUR :
Breakfast at the hotel. After breakfast drive to Jodhpur enroute visit Pushkar, 150 Kms
& approx 3 hrs. Pushkar is a mellow, serene and bewitching little town which attracts those in search of some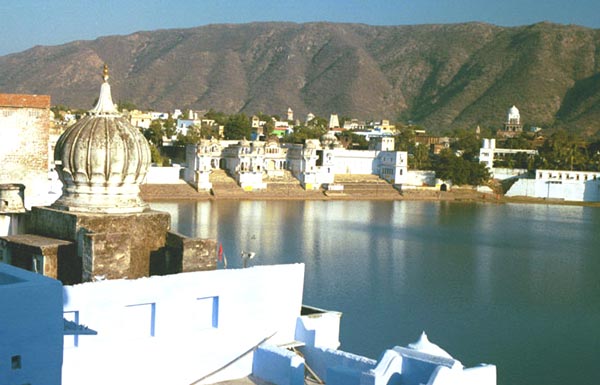 respite from the tumult of India. Pushkar is right on the edge of the desert and is only 11 kms from Ajmer but separated from it by Nag Pahar, the snake mountain. This traveler-friendly town clings to the side of the small Pushkar Lake with its many bathing ghats and temples.

For Hindus, Puhskar is a very important pilgrimage centre and you'll see plenty of Sadhus (individuals on a spiritual search). Pushkar boasts of temples, though few are as ancient as you might expect at such an important pilgrimage site, as many were desecrated by Aurangzeb and subsequently rebuilt. The most famous is the Brahma Temple, said to be one of the few temples in the world dedicated to this deity. It's marked by red spire, and over the entrance gateway is the Hans, or goose symbol, of Brahma, who is said to have personally chosen Pushkar as its site.
After lunch drive to Jodhpur 220 KMS 5 Hrs. Call it by its many names and they will not do Jodhpur justice. An oasis in the arid Thar Desert, Jodhpur is the second largest city in the state of Rajasthan. Representing this colorful city with shades of blue, Jodhpur has a history that is rich and a present that beckons strongly to the discerning tourist. Forts and palaces, temples and havelis, culture and tradition, spices and fabrics, color and texture, Jodhpur has them all and in plenty. Situated in western Rajasthan, Jodhpur has long attracted both the domestic and outside tourist. It not only offers tangibles, in terms of what you can see and buy but also fills one with a sense of history and the splendors of an era gone by.
Overnight stay at Hotel.
DAY 04 JODHPUR - JAISALMER:
After breakfast, drive 285 km (5 1/2 hrs) to Jaisalmer - a fairy-tale town in the Thar Desert founded about 800 years ago by Rajah Jaisal. Unlike any other city, this desert fortress is one of Rajasthan's most exotic and unusual towns. Jaisalmer, an important ancient trading centre because of its strategic location on the camel trade routes, is often described as the 'golden city'. The havelis, built by merchants of the 19th century, are exquisitely carved from golden-yellow sandstone and are still in a beautiful condition. The fort built by Rawal Jaisal in the 12th century, stands on the 80 metre high Trikuta hill, with beautifully carved Jain temples. The annual desert festival takes place in January and February each year and is a riot of colour and activity. Jaisalmer is also famous for its embroidery, Rajasthani mirror work, rugs, blankets, silver jewelry, stonework and camel safaris into the barren sand-duned desert. Afternoon is free to walk around in the colorful and bustling bazaars.

Overnight stay at Hotel.
DAY 05 IN JAISALMER :
After breakfast, leave for the city tour of Jaisalmer. Visit the famous Havelis (mansions) known for their frescoes. Jaisalmer's strategic position on the camel terrain route bought it great wealth. The merchants grew prosperous and commissioned great ha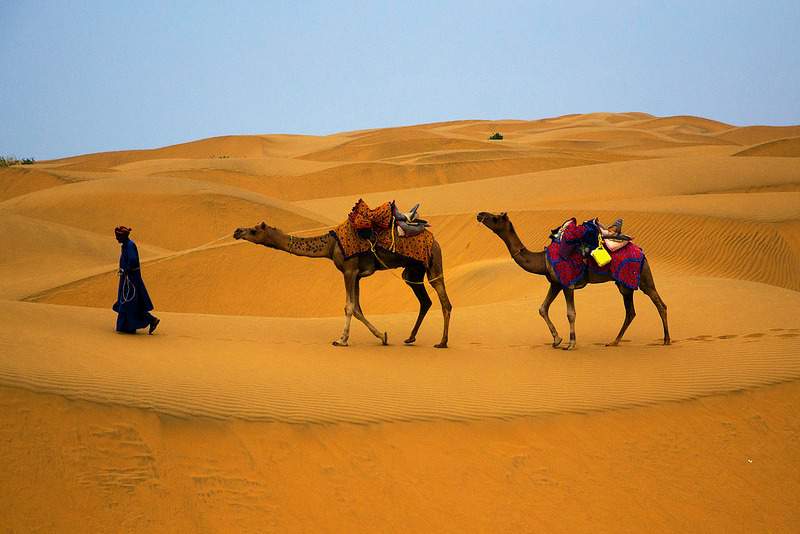 velis, or mansions, to flaunt their ever-growing status in society. Made of local golden-yellow sand stone and wood, some of the havelis are still in excellent condition.

The most elaborate and magnificent of all the Jaisalmer havelis is the Patwaon Ki Haveli. Five Jain brothers built the Haveli between 1800 and 1860. Salim Singh Ki Haveli and Nathmal Ki Haveli are the other two havelis that are opened to visitors. Built in 1156 by the Bhatti Rajput ruler, Jaisal, THE FORT here stands atop the 80 m high Trikuta hill. 3 walls and features 99 bastions surround the fort. Over the centuries, the golden sand stone fortress witnessed many battles between the Bhattis, the Mughals and the rathors of Jodhpur. Within the fort complex lie the beautifully carved Jain Temples built between the 12th and 15th centuries. The Maharawals (rulers) of Jaisalmer were devout Hindus but were tolerant of Jainism, and encouraged art and religion. There are 7 temples in the complex - Chandraprabhu, Parasnath, Shitalnath, Sambhavnath, Shantinath, Kunthunath and Rikhabdev Temple.

The temples are all connected by a series of corridors and walkways. Closeby is the Gyan Bhandar, a library founded in 1500 A.D. This house is priceless ancient manuscripts and other exhibits like astrological charts, besides the Jain equivalent of the Christian Shroud of Turin.
In the evening, proceed for the excursion to Sam Sand dunes. Located at a distance of 42 kilometres from Jaisalmer, Sam Sand Dunes is the closest point to witness the total sandy desert. You can also see the patterns and motifs created by the shifting sands and air. Moreover, Sam Sand Dunes also provide you with an unforgettable experience of camel rides and the sunset.

Return to your hotel for overnight stay.
DAY 06 JAISALMER - JODHPUR:
After breakfast, today drive 285kms to Jodhpur,. The hospitality of the locals, the demure women, the colourful tur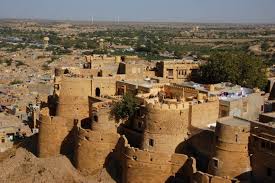 bans -all set against the unmerciful desert is something to feel, not just see. Every pore of Jodhpur tells its own tales of heroic tales that made legends out of kings and soldiers, romances that continue to warm the heart and a time when epics were lived out on the streets by everyday man. Visit the MEHRANGARH FORT in the afternoon. Considered one of India's best forts, this invincible stronghold of the Rathore rajputs sits on a steep hill lording over a wonderful view of its surroundings.

It is also a beautiful fort and undoubtedly, the jewel of Jodhpur. Intricate latticed windows, elaborately carved panels and elegantly curved porches speak of beauty and taste. No matter what part of the fort you are in, its ambience will leave you in awe and your senses reeling. Take in the sight high up on the rampart where the second largest cannon in Asia rests. Also visit Jaswant Thada - a white marble memorial built in memory of Maharaja Jaswant II in 1899 Maharaja Jaswant is fondly remembered by the people of Jodhpur for ridding them of the menace of the pindaris (a powerful band of dacoits)
Return to hotel for overnight stay.
DAY 07 JODHPUR - UDAIPUR :

260 kms
This morning we'll drive through valleys in the remote and peaceful Aravalli Range to RANAKPUR to visit one of the most important Jain temples in India. This marble complex is noted for the 29 halls supported by 1,444 pillars, each adorned with hundreds of carved figures, no two alike. We'll continue driving south, arriving Udaipur, described as the "City of Sunrise" in the evening. In the evening you will enjoy a leisurely boat ride on LAKE PICHOLA. With its main attractions being the two palaces on the islands in the lake, Jagniwas and Jagmandir Lake Pichola is about 4 km in length and 3 km wide. Jagniwas was earlier the summer retreat of the prince of Mewar and now a five-star hotel. The city palace extends along the eastern shore of the lake and you can go for a boat ride from Bansi Ghat.

Overnight at Hotel.
DAY 08 IN UDAIPUR:
Udaipur is also a centre of historic arts and crafts of Mewar, like the Mewar School of Miniature Pa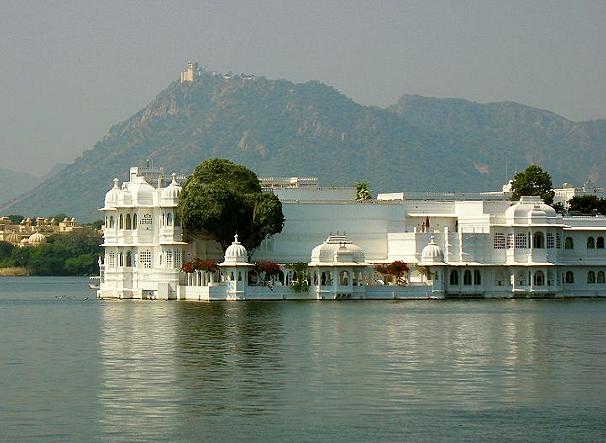 inting. There is of course the modern face of Udaipur that one can look at if interested, but given the other sights from a glorious past, modernity is no real distraction. This is a place that will mesmerize you no matter where you come from. During a guided tour you will visit the CITY PALACE built in 1725, the grand City Palace is actually a conglomerate of eleven palaces overlooking the sprawling Lake Pichola. One of the largest, most beautiful palaces in the state of Rajasthan, it is now a museum, royal residence and a luxury hotel.

This intricately designed monument is an architectural wonder in granite and marble; JAGDISH TEMPLE built in 1651 by Maharaja Jagat Singh, this temple is dedicated to Lord Vishnu and is located in the centre of the old city. The temple has a black marble image of Lord Vishnu, which is unusual for the northern part of the country, where statues of Gods are normally in marble. In the afternoon, enjoy the boat ride on Lake Pichola (Subject to water level in the lake).

Return to your hotel for overnight stay.
DAY 09 UDAIPUR – Departure :
After breakfast departure transfer at Airport or Railway Station.