DAY 01- JAIPUR :
Arrival transfer from airport to hotel. Jaipur .The rose‐pink capital of Rajasthan is surrounded on all sides by rugged hills. The city was founded in 1727 by the astronomer‐king, Sawai Jai Singh II and built according to the Shilpa Shastra, the ancient Hindu treatise on architecture and sculpture. It is a walled city with seven rectangular blocks. The Maharajah's palace stands in the center of the city amidst lovely gardens.

Over night at hotel.
DAY 02 JAIPUR :
This morning's excursion takes you to Amber Fort. Riding on elegantly caparisoned elephants, approach the palace i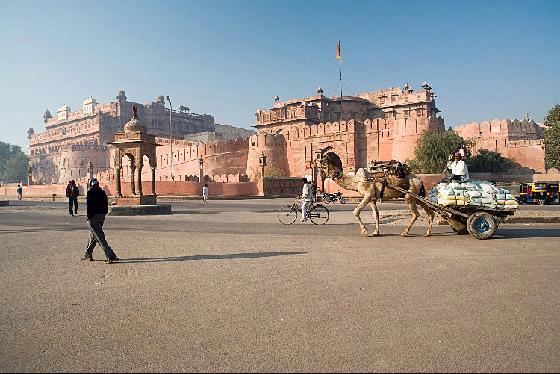 n the traditional way. The high gateways allow us to enter on these broad ‐backed animals. Amber was once the ancient capital of Jaipur. Construction of the fortress‐palace started in 1592 by Raja Man Singh, the Rajput Commander of Akbar's army.
It was later extended and completed by the Jai Singhs. The fort is a superb example of Rajput architecture, stunningly situated on a hillside and over‐looking a lake which reflects its terraces and ramparts. This afternoon explore Jaipur visiting Jantar Mantar, an observatory equipped with instruments of astonishing size and precision, including a 90 foot high sun dial. See the Hawa Mahal or Palace of Winds, a major Rajput landmark built in 1799. This five‐story building in the old city is a pink sandstone masterpiece with semi‐octagonal and delicately honeycombed windows.

The monument was originally conceived to enable ladies of the royal household to watch the city's everyday life and royal processions in absolute privacy. The City Palace is the royal residence of the erstwhile King of Jaipur. It houses a museum with a superb collection of Rajasthani costumes, armory of Mughal and Rajput weaponry, and swords of different shapes and sizes with ornamental handles – some of them inlaid with enamel, embellished with jewels and encased in magnificent scabbards. Continue past Moti‐Doongri Palace – a privately owned hilltop fort built like a Scottish castle – to Ram Niwas Gardens and architecturally impressive Albert Hall.
Overnight at hotel.
DAY 03 JAIPUR- JODHPUR :
After breakfast drive to Jodhpur. You will be met on arrival and transferred to the hotel.
The 15th century city of Jodhpur, stands at the edge of Thar Desert and is the second largest city in Rajasthan after Jaipur. Jod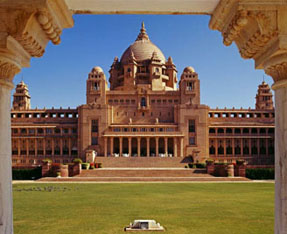 hpur is a resplendent city, with a blend of modern and traditional buildings. The city is totally dominated by a massive fort sprawled across 125‐ meter high hill known as Meherangarh Fort, founded by Rao Jodha in 15th century. A flourishing trade center in the 16th century, Jodhpur is still one of the leading centers of wool, cattle, camels, salt and agricultural Crops. It boasts of some of very fine reminders of its glorious past‐palaces, temples and other elegant monuments of architectural and historical significance. Also Jodhpur is popularly known as the 'Blue City' because of the beautiful houses painted with indigo color mostly belonging to the Brahmin caste.
Afternoon visit the Meherangarh Fort and enjoy a magnificent view of this Blue city from the ramparts. Considered one of India's best forts, this invincible stronghold of Marwar sits on a steep hill lording over a wonderful view of its surroundings.

It is also a beautiful fort and undoubtedly, the jewel of Jodhpur. Intricate latticed windows, elaborately carved panels and elegantly curved porches speak of beauty and taste. No matter what part of the fort you are in, its ambience will leave you in awe and your senses reeling. Take in the sight high up on the rampart where the second largest cannon in Asia rests. Also visit Jaswant Thada - a white marble memorial built in memory of Maharaja Jaswant II in 1899.

Overnight at hotel.
DAY 04 JODHPUR -UDAIPUR :
This morning we'll drive through valleys in the remote and peaceful Aravalli Range to RANAKPUR to visit one of the most important Jain temples in India. This marble complex is noted for the 29 halls supported by 1,444 pillars, each adorned with hundreds of carved figures, no two alike. We'll continue driving south, arriving Udaipur, described as the "City of Sunrise" in the evening. In the evening you will enjoy a leisurely boat ride on LAKE PICHOLA. With its main attractions being the two palaces on the islands in the lake, Jagniwas and Jagmandir Lake Pichola is about 4 km in length and 3 km wide. Jagniwas was earlier the summer retreat of the prince of Mewar and now a five-star hotel. The city palace extends along the eastern shore of the lake and you can go for a boat ride from Bansi Ghat.
Overnight at hotel.
DAY05INUDAIPUR :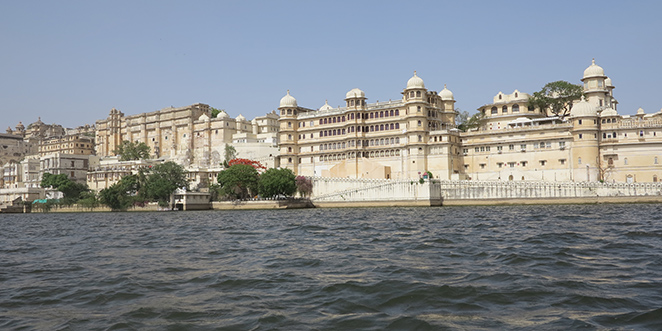 Udaipur is also a centre of historic arts and crafts of Mewar, like the Mewar School of Miniature Painting. There is of course the modern face of Udaipur that one can look at if interested, but given the other sights from a glorious past, modernity is no real distraction. This is a place that will hold you in its thrall no matter whom you are or where you come from. During a guided tour you will visit the CITY PALACE built in 1725, the grand City Palace is actually a conglomerate of eleven palaces overlooking the sprawling Lake Pichola.
One of the largest, most beautiful palaces in the state of Rajasthan, it is now a museum, royal residence and a luxury hotel. This intricately designed monument is an architectural wonder in granite and marble; JAGDISH TEMPLE built in 1651 by Maharaja Jagat Singh, this temple is dedicated to Lord Vishnu and is located in the centre of the old city.
The temple has a black marble image of Lord Vishnu, which is unusual for the northern part of the country, where statues of Gods are normally in marble. In the afternoon, enjoy the boat ride on lake Pichola (Subject to water level in the lake).
Return to your hotel for overnight stay.
DAY06UDAIPUR–Departure :
After breakfast departure transfer at Airport or Railway Station.